Welcome to the Web Page of...
Roi Ruottinen
Cellist

Updated on November 3, 2000


Pietarinkatu 14 A 4 / 00140 Helsinki, Finland

Left click below to hear me perform a few selections. Right click to save the selection to your hard drive. WARNING: Selection "1" is short, and will load and play quickly. Selections "2" and "3" will take a few minutes to load, or to save to your hard drive.

1. A very short RealAudio clip of the Prelude to Bach's 1st Suite.
2. The Entire Prelude (RealAudio)
3. Chopin's Largo (RealAudio)

I am Roi Ruottinen 28-years old cellist from Finland. I was born on May 31, 1971, and started studying cello at the age of four at Vantaa Music Institute. Here is my brief resume:
UPCOMING CONCERTS:
Beijing Music festival China in October 2000 with AVANTI!
Concerts in Riihimäki and STOA in september 2000
Art goes Kapakka festival in August 2000
Turku clubconcert in Koulu MUSICA NOVA festival 2001
Kuhmo festival 2001
Åland tour 2001
Helsinki Cello Ensemble Fiskars festival 2001 and Tuusulanjärvi festival 2001
Concert with Tapiola Sinfonietta Washington DC, USA, Tampere Biennale 2002
SOLOCELLO: Bach 6 suites, Britten suites, Crumb solosonate, Hindemith solosonate, Ligeti solosonate, Rautawaara solosonate, solopieces by Xenakis, Penderecki, Lutoslawski, Saariaho, Lindberg, Kääriä etc.
SONATAS: Bach gambasonatas, Beethoven sonatas and variations, sonatas by Brahms, Boccherini, Vivaldi, Locatelli, Valentini, Haydn, Chopin, Debussy, Dohnanyi, Franck, Mendellsohn, Janacek A Tale, Grieg, Strauss, Rachmaninov, Prokofjev, Shostakovits, Shnittke, 2&3 pieces by A.Webern, pieces from Hakola, Lindberg, Kaipainen, Heininen, Wennäkoski etc.
CONCERTOS: C.P.E Bach concertos, Beethoven Triple, Brahms Double, Boccherini B-flat, Bloch Schelomo, Breval, Couperin, Dvorak, Elgar, Haydn C and D, Händel g-minor, Jolivet, Kabalewski, Lutoslawski, Prokofjev Sinfonia Concertante, Schumann a-minor, Shostakovits 1&2, Tchaikovski Rokokoo-variations, Strauss Don Quixote, Ligeti, Penderecki etc.
CAPRICES: Piatti, Paganini
VIRTUOSOPIECES: Chopin Polonaise Brillante, Schubert the Bee, Tchaikovski Pezzo Capriccioso, Popper Elfentanz, Hungarian Rhapsody etc., Davidoff At the Fountain, Paganini Schön Rosmarie, Moses Fantasia etc.
EDUCATIONAL BACKGROUND AND EXPERIENCE:

1980-1990 Helsinki Conservatory

1990-1994 Sibelius-Academy (Diploma 1994 excellent points 24/25)

1995-1996 The Royal Danish Conservatory

2000- Post-graduate studies in DOCMUS Sibelius Academy

TEACHERS: professor Martti Rousi, professor Torleif Thedéen

MASTERCLASSES: Aldo Parisot, Janos Starker, David Geringas, Frans Helmersson, Arto Noras, Siegfried Palm, lesson with Heinrich Schiff

AWARDS: Best cellist in the Bryan International String Competition North Carolina USA1992, 1993 Pro Musica, 1993 Finalist in The Oulu duo-competition, 1994 shared 1st prize in the Turku National Cello Competition, 1996 winner of the competition to play Beethoven's Triple concerto in Copenhagen Tivoli, Denmark, 1999 Debutant of the Year 2000 by Finnish Solistical Society

PERFORMANCES: as a soloist with the most of the Finnish orchestras ( Helsinki Filharmony, City orchestras Oulu, Turku, Vantaa, Pietarsaari, Kotka etc.) recitals in Kitakyushu International festival 1991, Japan, Stars of the 21st Century festival in St. Petersburg, Russia1992, Paris new conservatory 1992, recitals in Scandinavian festival in Madrid and Barcelona, Spain 1993, Korsholm festival 1994, Turku music festival 1994, 1994 Vienna ,Austria, 1996 performances in Denmark Aalborg, Odense Krzystof Penderecki festival, Copenhagen Tivoli, 1998 Tour with YS- Symphony Orchestra in Amsterdam Netherlands Beurs van Berlage, Enschede Amphi-Theatre, Bielefeld St. Maria Church Germany, 1998 soloist with Orquesta Sinfonica de Colombia in Bogotá,Colombia

New piece from composer Uljas Pulkkis for cello and orchestra, upcoming recording 2001 or 2002.

New pieces from composers Lotta Wennäkoski and Jani Kääriä 2001/2002

MUSICA NOVA (prize of the Finnish Solistical Society) etc.

INSTRUMENT: Nicolas Francoise Vuillaume, Brussels 1858
-teacher of the West Helsinki Music Institute since 1997
-member of the UUSINTA chamber ensemble
-principal cellist in Tapiola Sinfonietta 1997

On June 13, 1999 I won the Uussoitto contemporary music competition in Riihimaki, Finland. First prize was 20,000 Finnish marks.

HOBBIES: tennis, reading, mountainbiking, surrealist art...

Please click on the robot to send email to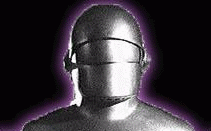 Roi Ruottinen.

This page is provided as a free service by webmaster,
and by the Internet Cello Society.