Welcome to the web page of cellist...
Bianca Riesner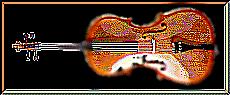 I'm a fifteen years old cellist from Austria. I started playing the cello when I was five and I have been a student at the Conservatory of Feldkirch since September '98.

In addition to playing the cello my hobbies are dancing, reading and skiing. My favourite cello pieces are the "Allegro Appassionato" by Camille Saint-Saens, the "Sonata in G mayor" by G.B. Sammartini and the "Elegie in e minor" by Gabriel Fauré.

My big idol is Jacqueline DuPre, but I like Pablo Casals and Matt Heimowitz very much too.

I really love to play in a trio or quartet and I'd like to play chamber music in the future too.

My favourite CDs are "Jagged little pill" by Alanis Morissette, "The in sound from way out" by the Beastie Boys, Bizet's "Carmen Suite" and Schubert's "Trout" quintet.
This page is provided free of charge by the Internet Cello Society as a service to cello enthusiasts around the world. Email webmaster your cellocentric resume for your free page.