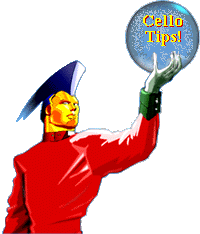 Here we present some Internet Cello Society correspondance about the ins and outs of cello playing, with advice from Tim Janof, an experienced cellist. Just click on the topic that interests you!
For more tips on Cello Equipment, click here: Equipment Tips.
If you are a student, new to the cello, you will also profit from reading Andrew Whettam's guide to cello care.