In Memoriam
BORIS RAYSKIN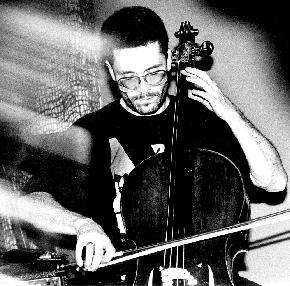 The cello world lost one of its very promising young innovators in March.
Boris Rayskin was a Russian cellist from St. Petersburg who had been based in New York for the past several years. A very energetic person and a wonderful cellist in his 30s, Boris possesed a very broad range of talents.
He performed in the US and abroad with orchestras, chamber groups and avant garde jazz groups. Boris was the leader and catalyst behind some ambitious groups which tried to integrate musicians, dancers and artists on the same stage. He was also a featured soloist at last yearıs New Directions Cello Festival at Berklee College of Music in Boston.
His last large scale project was the Sergei Kuryokhin International Interdisciplinary Festival. The SKII Festival was a two week long music festival which took place this past January in several venues around New York City and, among other disciplines, it incorporated musicians from a very broad range of styles. His passing was a shock and a great loss to all who knew him.
We will miss you Boris.

Direct correspondence to the appropriate ICS Staff
Webmaster: Webmaster
Director: John Michel
Copyright İ 1995-97 Internet Cello Society