Margaret Rowell Pictures

taken by Carol Wright
I thought your members might enjoy this photographic jolt from the past, probably 1980, '81. I ran across some old photos in my collection and there was Margaret, gung ho, mid-coaching. Margaret ... and "that look" of hers. (I wonder if her son late Galen ever captured her on film?) I'm sure some of Margaret's students and grandstudents will recognize her famous cello hug and her way with the bow. I hope this little photo excursion down memory lane brings some smiles, whether you knew her grand and generous spirit or not. -- Carol Wright.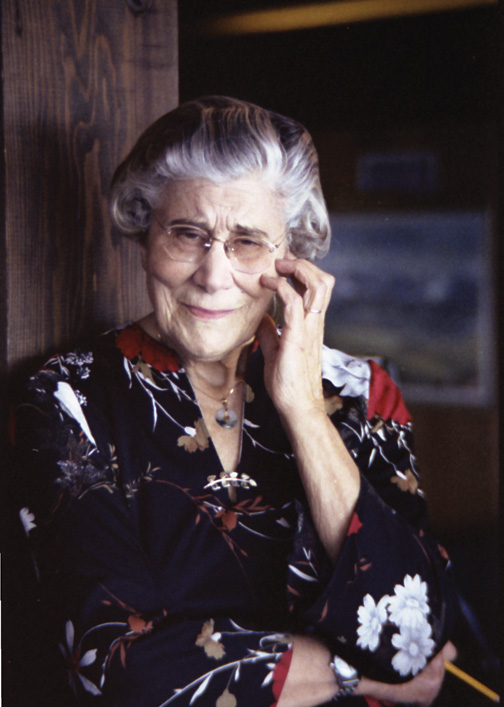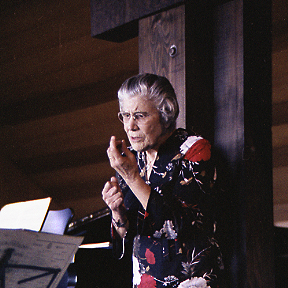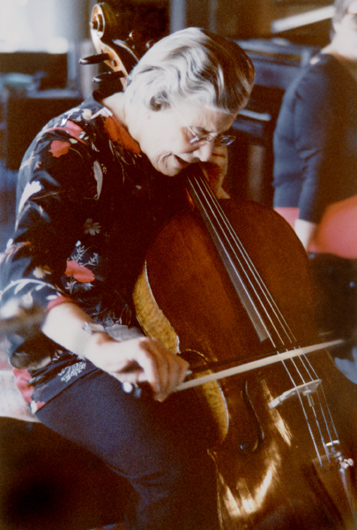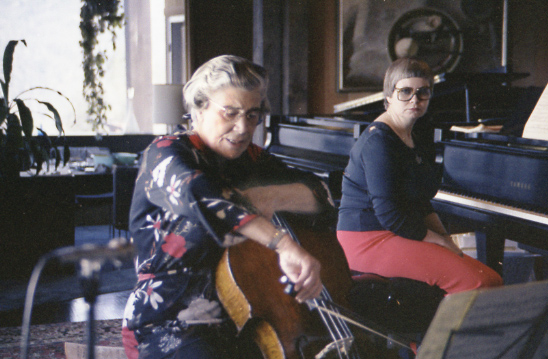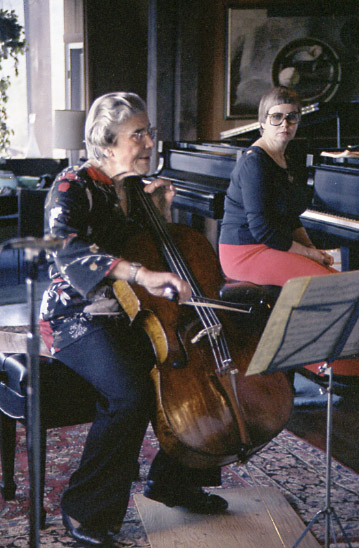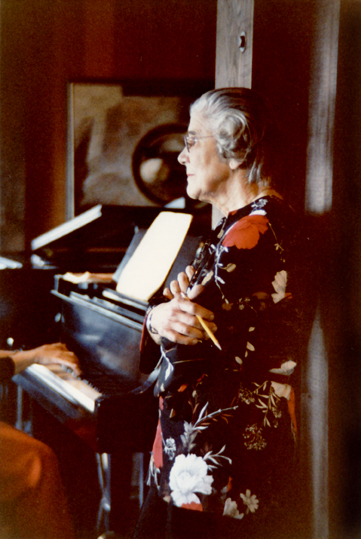 Photos © 2003 Carol Wright, All Rights Reserved.
---