ANTONIO JANIGRO
by Damir Janigro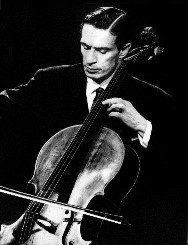 ANTONIO JANIGRO (1918 - 1989), cellist, conductor and teacher, was one of the greatest European musicians of the twentieth century. He studied at the Milan Conservatory and Ecole Normale de Musique in Paris. While still a student, he embarked on a soloist career that was to take him to many of the world's music centers; he performed with prominent orchestras and renowned conductors, worked with pianists Carlo Zecchi, Paul Badura-Skoda and Dinu Lipatti.
In 1939 he came to Zagreb where he taught for a number of years at the Beethoven Music School, Academy of Music in Zagreb, conducted the Zagreb Radio and Television Chamber Orchestra (today Croatian Radio and Television) and founded the Zagreb Soloists Ensemble. After almost thirty years in Croatia, he moved to Milan where he conducted the Angelicum Ensemble.
This was followed by engagements in Saarbrucke,n where he conducted the Chamber Radio Orchestra, and in Dusseldorf, where he taught at the Robert Schumann Conservatory for several years. In Salzburg he conducted the Camerata Accademica Ensemble and taught master classes at the Mozarteum, as well as in Portugal, Great Britain and Canada. In Turin he gave master classes within the Musical Encounters series.
----------------------------
When I was kindly asked by Tim Janof to put together a short bio for my father, Antonio, I did not realize that the details and facts that I can convey are not really organized in a biographical way. I remember only a few dates, and everything is lumped in a single mnemonic category. So, don't expect historical or musical rigor (I am neither a history buff nor a musician!) or details on performances, etc. There are other good sources available for this type of information.
Four episodes come to mind when I try to describe the Janigro world seen from the inside. I will use these as examples of how we lived, and mention the most important players and memories I have either recalled myself or learned about first hand from the people who knew my father.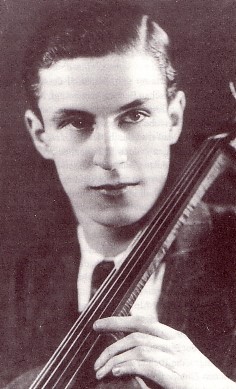 Paris, 1935
First comes to mind the trip to Paris (1930's). When asked about it, Antonio always referred to the discomfort of third class travel; the endless trip from Milano to Paris; the chill and darkness. Point taken, but I was always surprised that this 14 year old had time to worry about such things and not about being alone, being basically shipped abroad while his parents were in Africa (Tunisia, to be precise). Was he not nervous about being at the Ecole Normale with Casals, Cortot and the likes? Did he have money (I know he did not). Well, while talking to one of the few who is still around and who was a student at the same time, I learned that, again, the main thing he remembered was the coach and its hard, wooden, cold seats! Edi Gyr, one of his best friends and at that time a violin student at l'Ecole Normale also adds that they actually had fun, basically unsupervised, dreaming about their future musical successes (Lipatti was in the same group). I went to explore the whereabouts of the school a few years ago, but found little that I could link to Antonio's recollections: we flew Continental and stayed away from trains….
Jump to WWII in Zagreb, his adopted city. He survived Casals (his direct teacher was Diran Alexanian), graduated, and looked for a job. Casals had been a tough cookie. Everyone wanted to study with Casals and there was a long line waiting to be admitted. While in Milano, Casals agreed to listen to the 14 year old Antonio play. Casals was somewhat impressed but suggested that he wait until he was older. Due to various circumstances, Antonio ended up at the Ecole Normale anyway. Once there, he was co-assigned to Casals and Diran Alexanian. The latter was, I hear, a great pedagogue and a pleasant fellow. The former was more rigid and in general less liked by the pupils. When Antonio graduated (after playing the Schumann Concerto) he was announced as Casals' student. Antonio visited Alexanian's grave several times in Engadine and had wonderful memories of him. I did have a chance to talk to many who either worked with or studied under Casals, and I felt that they all shared some of these feelings. Most noticeably, I had a pleasant chat with a famous cellist from Indiana (no names) who was Antonio's close friend: he confirmed the suspicion that Casals was a difficult person....
Antonio's father died shortly before his departure from Paris. He and his mother, Maria, were tossed around and about for some time until they finally reached their destination in Croatia. A cello teacher died suddenly and Antonio was called to sub "for the time being." This occurred right before the war (1939, I believe), but this interim appointment lasted until 1965! I recently had a chance to visit Zagreb, where the heroics of the 50's still loom large. These were exciting years, after the war and all the misery a country was born, stability ensued, and culture was booming. One of the fruits of this intricate historic and cultural experiment was the creation of the Zagreb Soloists. A former member, and co-founder, Stjepan Aranjoš remembers the early days. Practice was then still believed to make perfect and Antonio apparently took this seriously enough to force the twelve or so members to refresh their skills from the bottom up. Before starting to play a real piece, they started with C major scales, in unison, and from there onward through scales, arpeggios, and other pleasantries. It is impossible to imagine a modern orchestra going through these military-style drills, but it did pay off indeed! From intonazione (or, in local language, "intonacija") to interpretazione ("interpretacija"), worked on it all with them. Sure enough, they learned their bowings alright, and Antonio acquired a language that he mastered as if he were a native speaker. In the process, he also married Neda Cihlar, daughter of a Croatian literary master (Nehajev), had two kids, and achieved world-wide fame.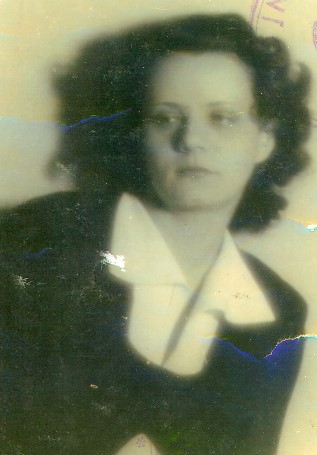 Janigro's wife, Neda
My father's association with the Zagreb Soloists was the ultimate musical marriage of cello and string orchestra, and it is one of my earliest musical memories. To celebrate the ten years of their existence, Antonio and the Zagreb Soloists aimed high, and invited Dimitry Shostakovich as a guest artist. This was in 1965. Sadly enough, this was also when my father and the Soloists decided to split. Unnatural as this divorce may have appeared at the time, it had all the ingredients of a nasty family split-up. There were no children, fortunately, but the whole event was ugly, with court involvement and a heart attack (Antonio) as an incentive to forget the whole thing. And forgetting he tried to do, but his love child was lost and this caused him immense pain, depression, and a loss of optimism. It was decided that we would move back to his native Milano, so we all tried to look to the future, packed our belongings, his cellos and mother on tow, and boarded his Mercedes for what appeared from our side of the Curtain to be unexplored, fun loving, and wealthy Western Europe.
Going back to Antonio's father's death, my grandfather died in Tunis because of his anti-fascist stance, but at that time only his wife, Antonio's mother, Maria was with him. I recently rescued a box full of letters of sympathy sent from Italy, the US, France, Eastern Europe. Letters were sent to the "Janigro widow"; to "Toniuccio Janigro" (Toniuccio being to Antonio what Tony is to Anthony). Striking and significant is the fact that all the letters bore numerous erasures and scribblings, addressed as they were to many different, but equally wrong, addresses. This tells me that these three must have been moving a lot, from Rome, Milano, France and so on. No wonder Antonio had an antipathy for trains!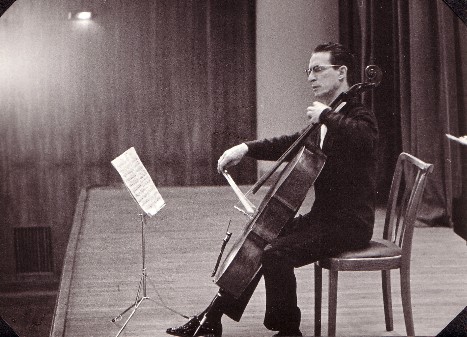 Playing Bach
After the move to Milano in 1965, teaching started to become more prominent in his daily activities, and even though he stopped playing in the late 70's he still produced an outstanding number of high quality students who won innumerable prizes including two Tchaikovsky's (Meneses and Brunello), one Villa-Lobos (again Meneses) and one Rostropovich (Dindo). Not to mention Flaksman, Dešpalj, Tavares, Berger, Demenga, Sollima…. I list by heart those I personally know or met, but there must be many more I have forgotten. This multitude of talent is probably the most tangible sign of Antonio's musical career.
I recently made available (www.antoniojanigro.com) most of his cello CD's that were previously unavailable, old recordings with Lipatti, Menuhin, Erich Kleiber, Ormandy; Bach suites; Beethoven cello sonatas with Demus or Zecchi; Brahms with Badura-Skoda; Vivaldi and Bach sonatas with Veyron-Lacroix, etc. Ironically, his "best seller" and beloved Vivaldi cello concerto is still hidden on increasingly rare LP's. The digitized version is however available at the same website.
Another legacy is the Antonio Janigro Cello competition, held in Zagreb every four or so years (www.antoniojanigro.com.hr.). This competition comes in two flavors, one for adults cellists and young for younger talents. The jury historically comprises at least one of his former students.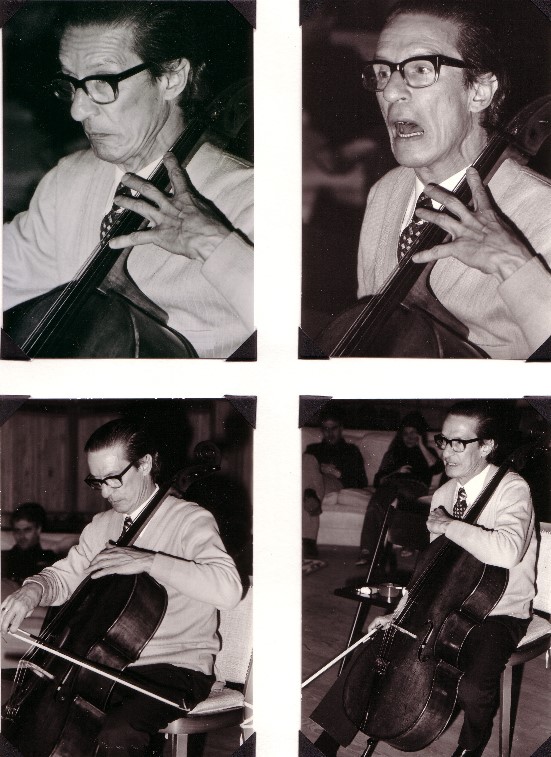 ---